Fontainebleau Hidden Gems #3 10.06.2023
We have reached the third part of the hidden gems series. I hope you have found some problems you didn't know before. These sectors I have mentioned earlier are also quieter areas so if you end up to Fontainebleau around Eastern or other high season, you'll know some places you can go and get some peace and quiet.
So, this time the sectors is not so hidden or unknown, but this area has some remote corners you (at least I didn't) don't know of.
The are for this episode is Rocher Saint-Germain Est. The area is probably most known from some hard, hard, hard problems like La Toupie Carnivore assis (8C) and Vagues Patatras (8A).
The sector has also five circuits, one of which is a circuit for children. You might end up to this blog post when searching for children's circuit in Fontainebleau, so why not tell that there's another circuit for children at Roche Aux Sabots. The other circuits are Yellow PD+, Orange AD, Blue D+ and Red TD+. The red circuit looks hards a nails, so hone your skills well before embarking that journey :D
The first problem I was thinking about is L'Arête des Comiques, 7a+. It's located in the far North corner of the sector. Picture is by Mikael Uponen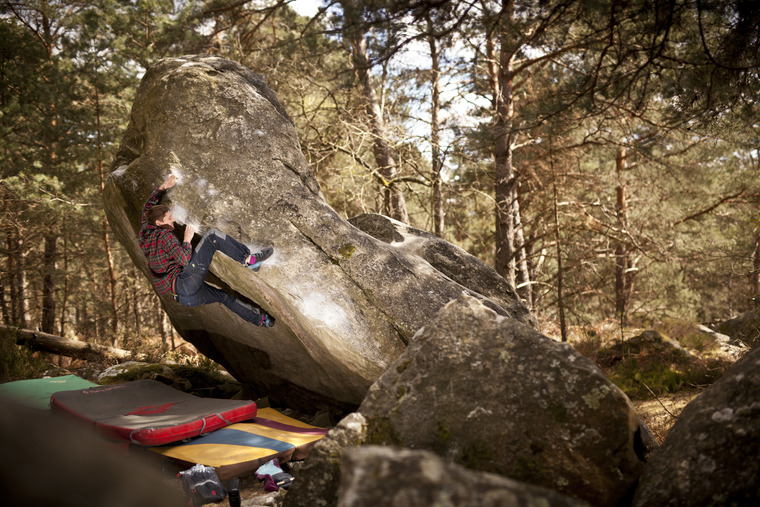 While you're walking there, you might want to stop by and climb L'Eiger, 5+.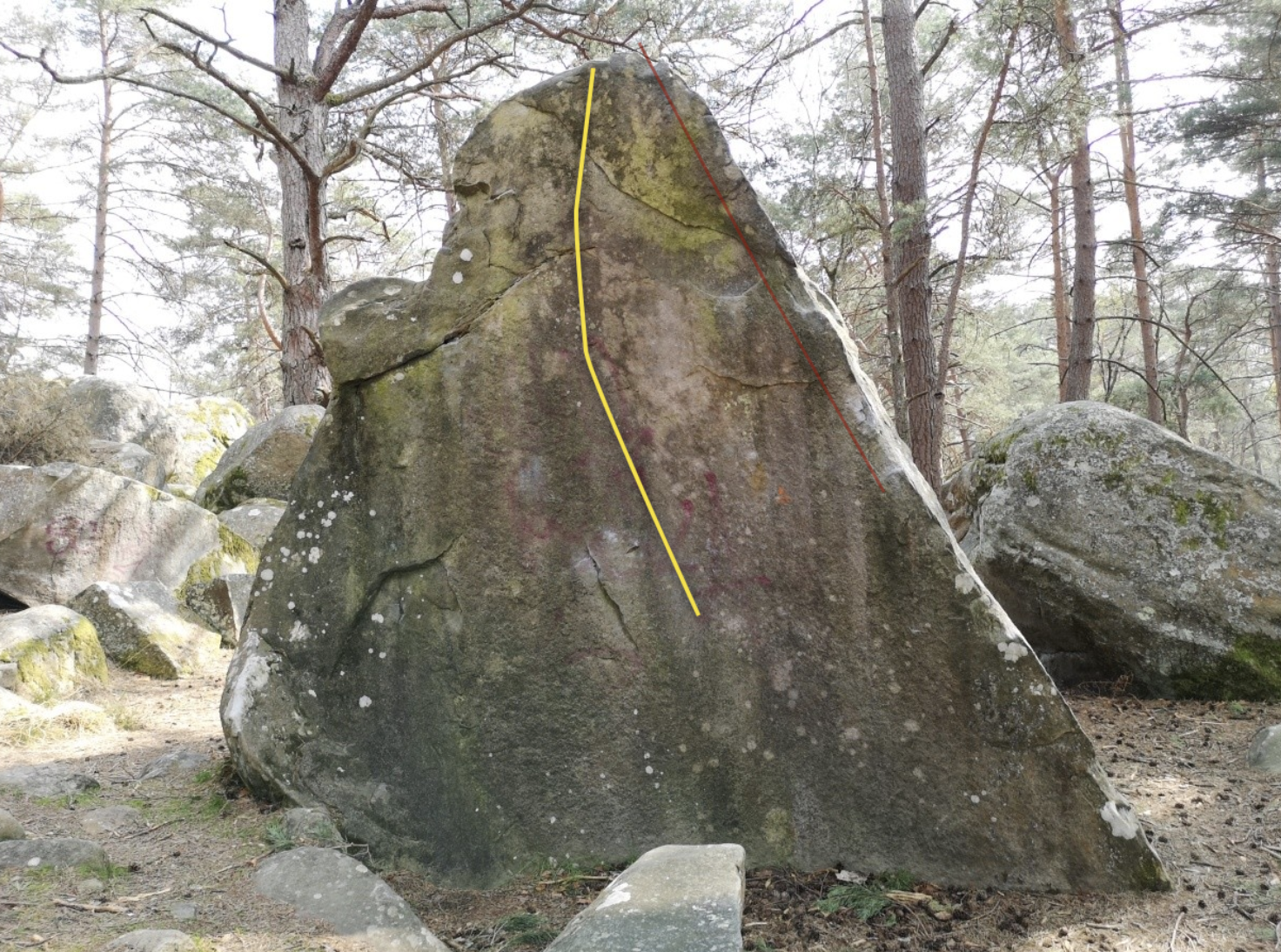 The other problem I found was a super nice arete. The only downside with the arete is that there's another rock behind that. But it doesn't really bother, just throw a crashpad on the rock and you're good to go.
The problem is L'Assurance Tous Risques (7A). Here's Jesse giving a hard look on the slopers on the top. Picture is by your's truly.
What else?
There are also some other problems worth mentioning, they're just listed here without any special remark.
That's it for now. Stay tuned for the next post.
If you have some sectors or problems I should mention here, drop me a note @jannunen.